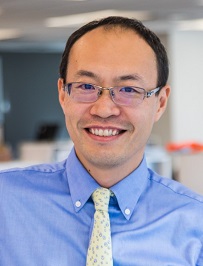 Masatsugu Takamatsu
Japan
Disaster Risk Management Specialist, Climate Change & Disaster Risk Management Unit for the South Asia Region, World Bank
Masatsugu Takamatsu is a Disaster Risk Management Specialist from the Climate Change & Disaster Risk Management Unit for the South Asia Region of the World Bank. He received bachelor's degree in 2000 and master's degree in 2002 both in environmental engineering from Kyoto University Japan. He received PhD degree in Environmental and Water Resources Engineering from University of Texas at Austin, USA in 2006.
His expertise is hydraulics and hydrology including urban stormwater and flood management and integrated water resources management. Before joining the World Bank, he worked for a civil engineering design firm in the US for more than 10 years as a water resources engineer. He contributed to many different projects such as Long Term Control Plan (LTCP) project in New York City conducting combined sewer overflow (CSO) modeling, and Sanitary Sewer Consent Decree Program in Baltimore City contributing to sewershed collection system modeling and mitigation planning. He holds Professional Engineer license in Civil Engineering from the State of Maryland in the US.
At the World Bank, he has managed a GFDRR (Global Facility for Disaster Risk Reduction) Trust Fund Program on Building Resilience to Geohazard Risks in South Asia as a Task Team Leader organizing workshops, running capacity building events, and managing studies on geohazard. He also supports various flood risk management and HydroMet projects and studies in South Asia Region especially in Afghanistan, Bhutan, Nepal, Pakistan, and Sri Lanka.