Since 1986, ILEC has been promoting rational and sound management of world lakes and their catchment areas consistent with sustainable development policies through its global partnership with UN Environment and other international/national agencies. Your donation supports our activities. According to your request an advertising banner could be displayed on our web site (organization only).
In the Fiscal Year 2018, ILEC received donations from the following Organization
◆WLC Support
---
◆ILEC Support
Sponsors
In the Fiscal Year 2018, ILEC received sponsorship from the following Supporting Member Organization
(60,000 JPY or more):
Your donation could provide funding to our activities on the World Lake Environment Conservation such as follows.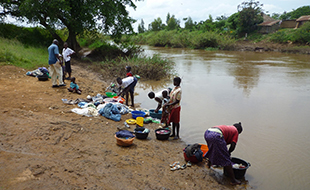 Global Promotion of
Lake Basin Management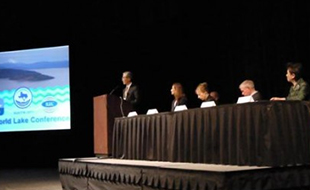 World Lake Conference
How to donate
1.We accept payment by Credit-Card Only.
2.The following credit cards may be used.
3.Your payment can be processed on a single installment only.
4.Your online donation will be billed to your credit card in accordance with the terms of your agreement with the credit card issuer.
5.The transaction will normally appear on your statement either the month after you complete the transaction, or the following month.
6.The transaction will appear as "ILEC credit card donation".
7.Once you have completed a donation transaction, it cannot be canceled, regardless of the reason. Please be sure to confirm information you have entered before finalizing the transaction.
8.After the application is completed a confirmation e-mail will be sent to the address you entered in the form.
9.If you wish a banner ad be displayed on our web site, we will contact you using the e-mail address provided in the form, asking for the necessary information (In case of corporations and other organizations. No individuals. ).
10.If you indicate the need of receipt in the application, we will contact you using the e-mail address provided in the form. Please note that the date on receipt will be the day ILEC received money from a credit card company, not the application day nor the day of charge on your account by a credit card company.