ILEC conducts training programs to contribute to improving the governance of lake basin management in developing countries and to develop leaders in water environment conservation. ILEC has been commissioned by JICA (Japan International Cooperation Agency), government ministries, and other organizations to conduct training program projects related to lake management. ILEC will contribute to developing human resources in developing countries and promote establishing a network of participants, collaborating with ILEC's scientific committee members.
To date, ILEC Training course has received 453Participants from0Countries (As of December,2022)
More than 1,000 participants have participated to ILEC Online Seminars to deepen their knowledge of water resources management.
The JICA training course titled "Integrated Lake, River and Coastal Basin Management For Sustainable Use and Preservation of Water Resources" is conducted every year.
This training program is based on the concept of ILBM. It includes lectures by lecturers from government agencies, universities, NGOs, and companies, as well as visits to dams, wastewater treatment facilities, and water purification plants, observation of environmental NGO activities, and discussions with companies.
During the training program, participants discover and share issues related to lakes and their basins in their own countries and create action plans to deal with their own issues through lectures, visits, and discussions. After returning to their home countries, the participants continue to put their action plans into practice and make use of what they have learned from the training.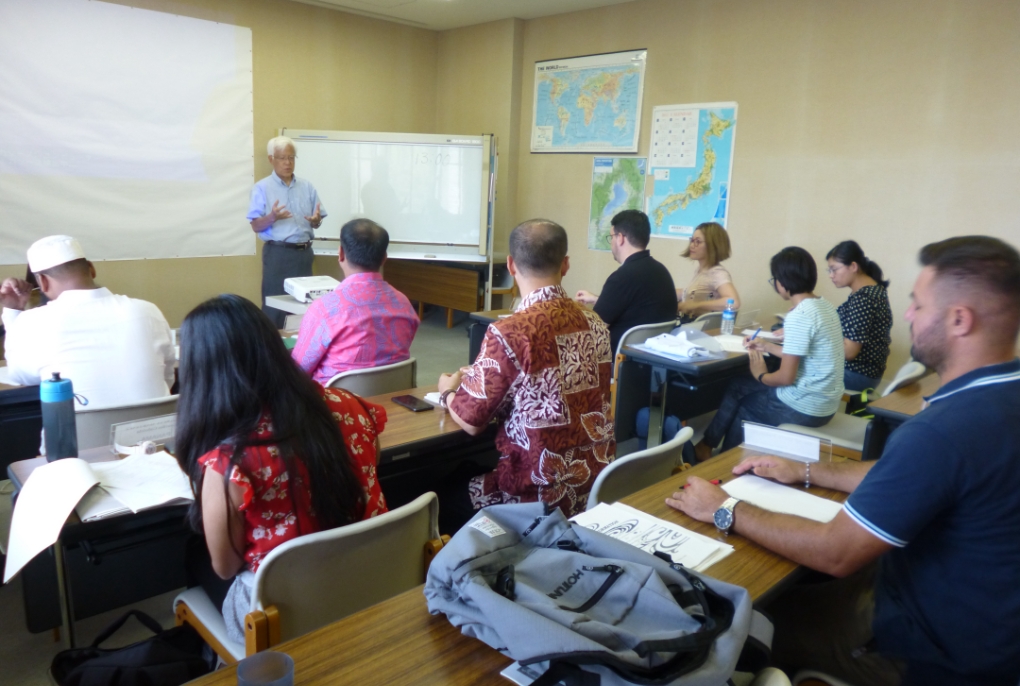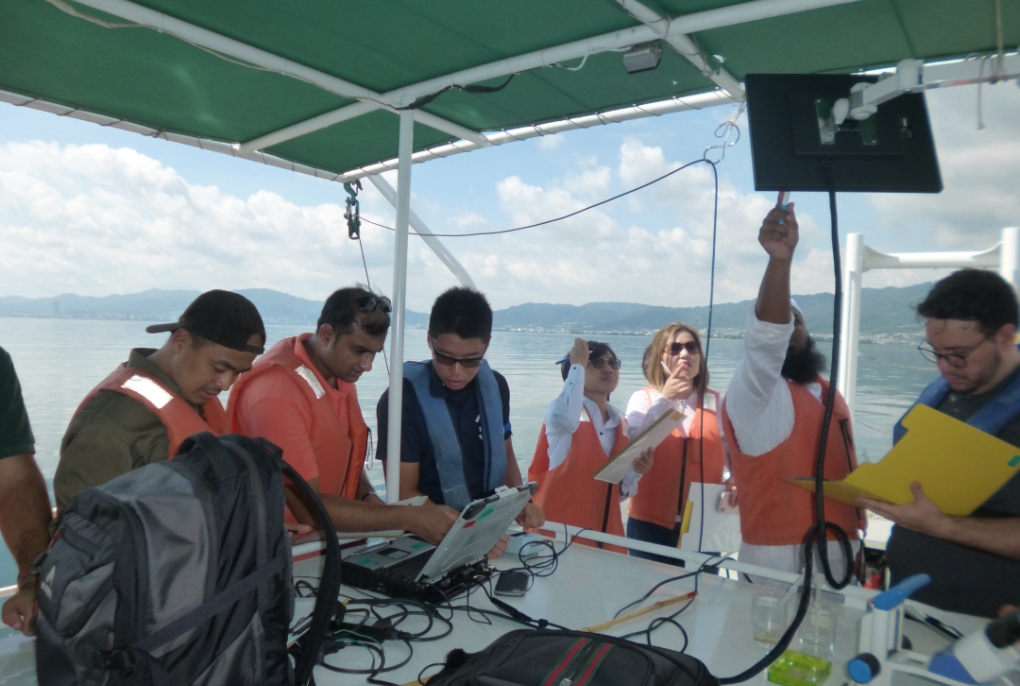 Water Quality Monitoring on a research boat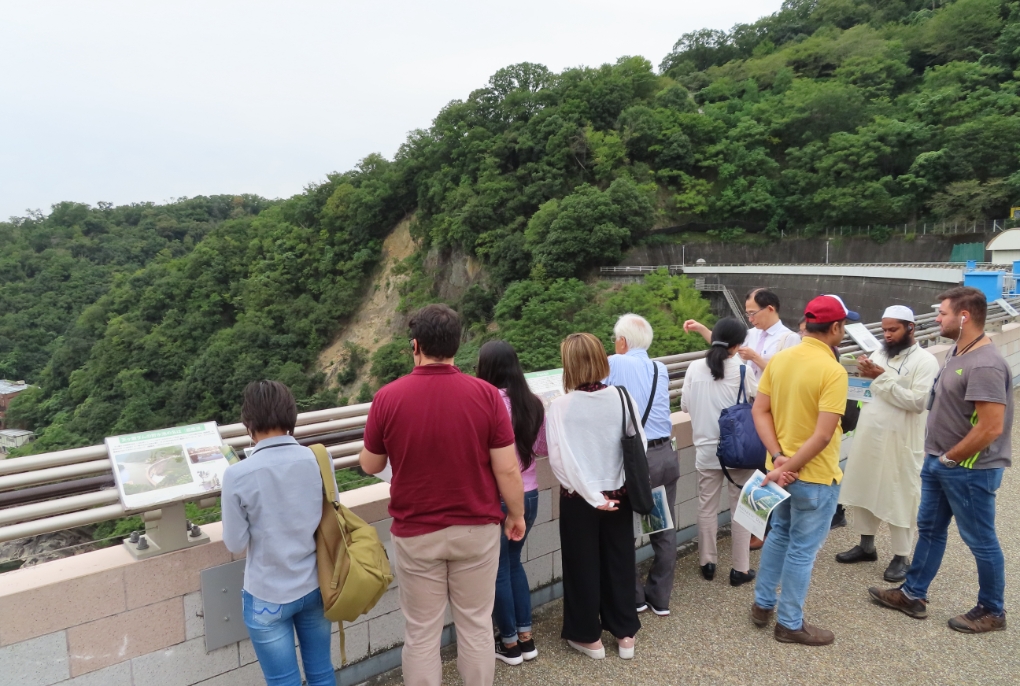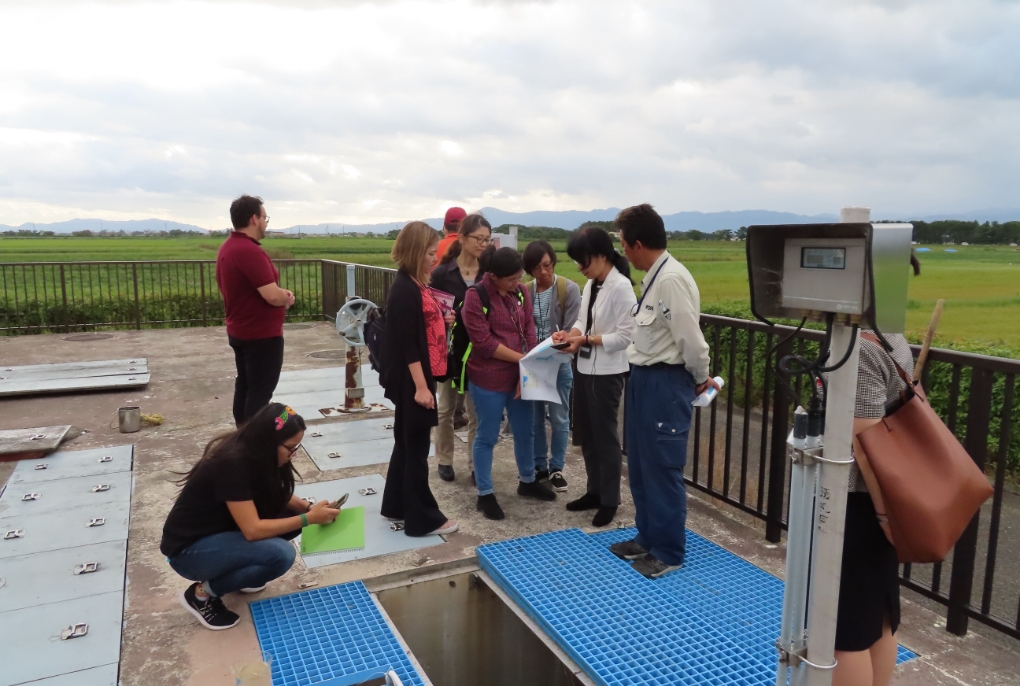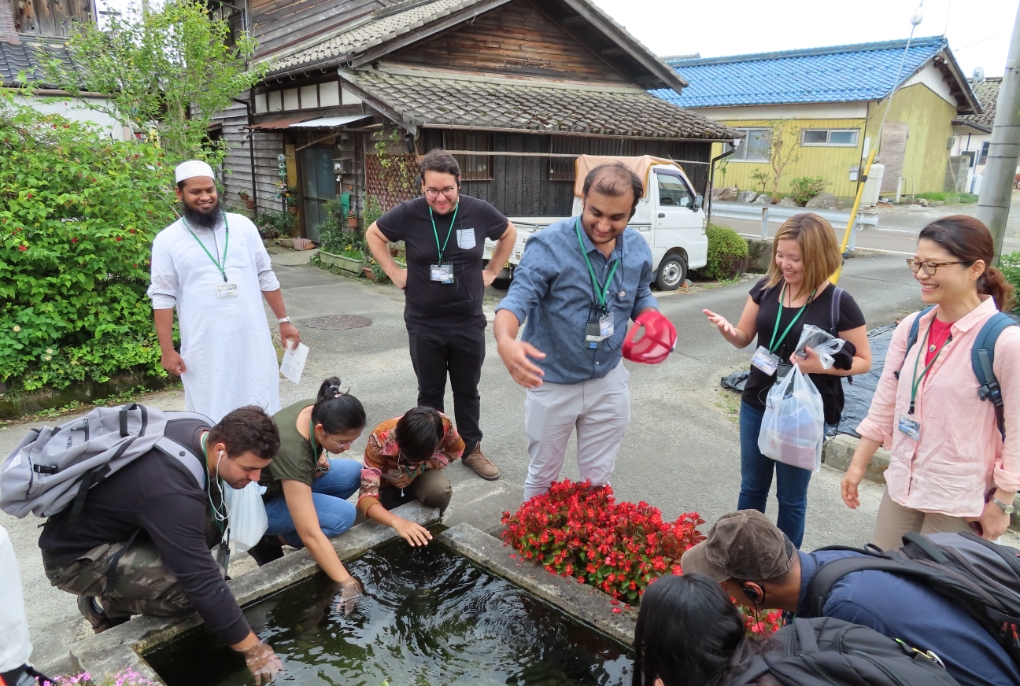 Learn a traditional water spring system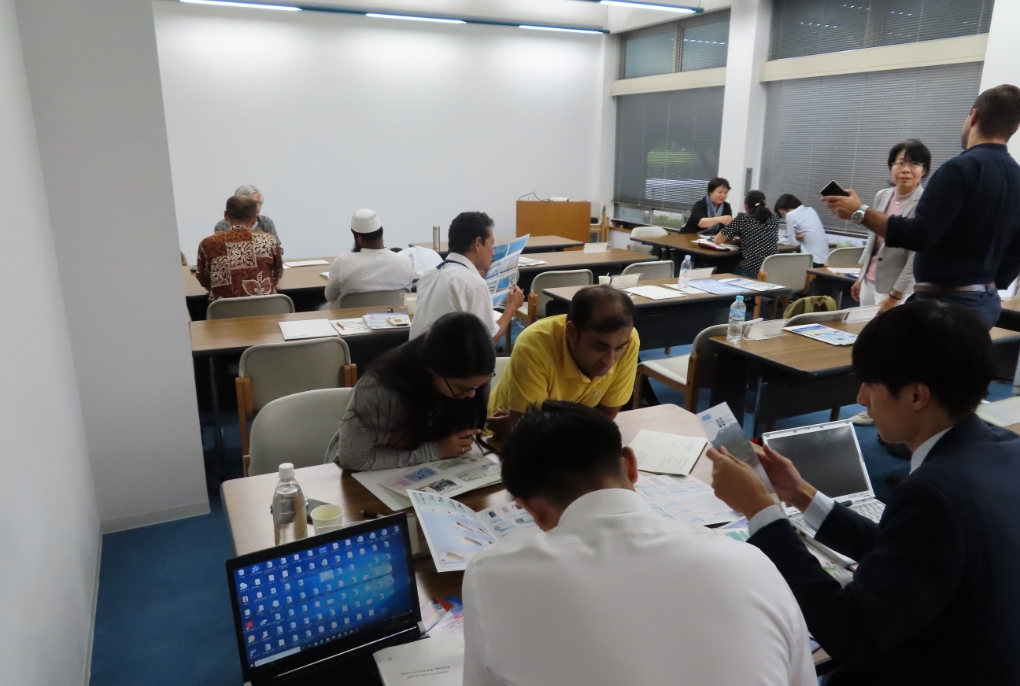 Meet with private companies
Environmental Education Program
 The Ministry of Environment and Shiga Prefectural government commissioned ILEC to engage in environmental education programs.
One of the programs is an education program for those involved in overseas lake management to disseminate the "Lake Biwa Model" of lake basin management
"Lake Biwa Model" is a comprehensive approach based on technologies and know-how accumulated by industry, academia, government, and private sectors to promote water environment conservation in Lake Biwa.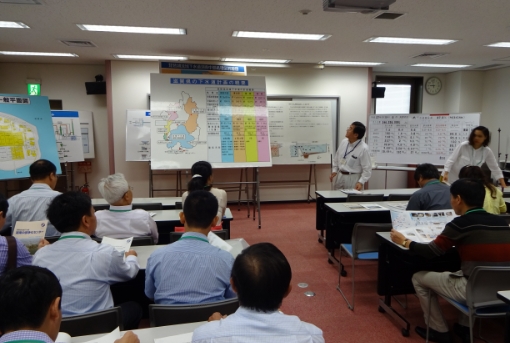 Delegates from Vietnam visit a sewage treatment plant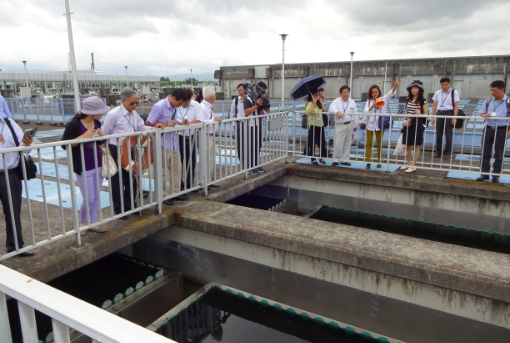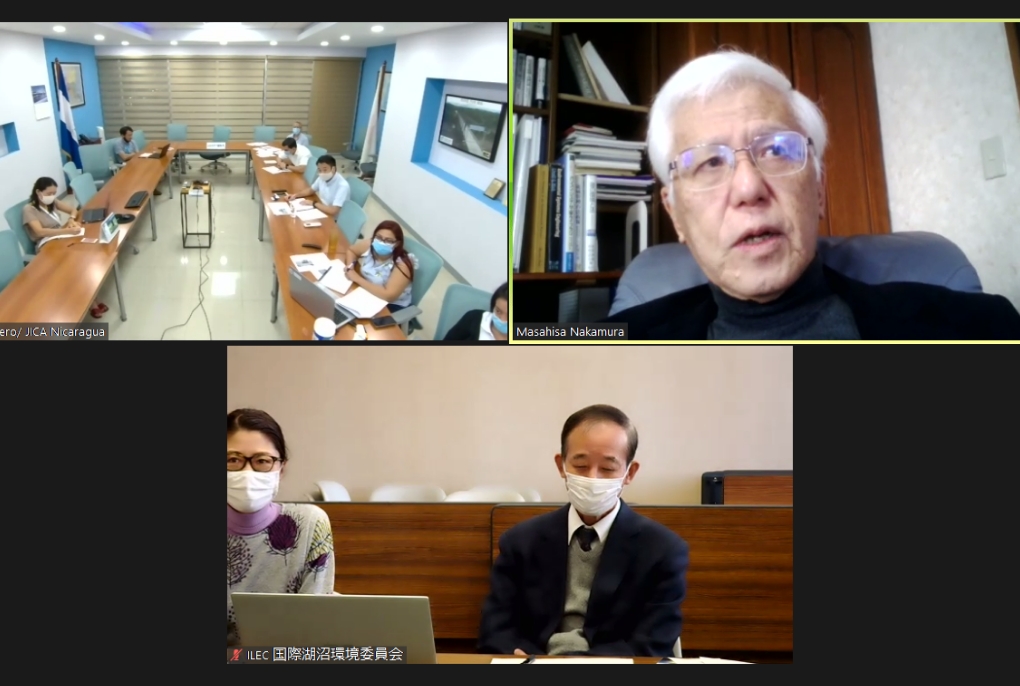 Online Seminar for JICA Nicaragua Office