ILEC's activities consist of the following three major areas
for the sustainable world lake basin management.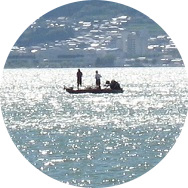 Foundational Service to Protect World Lakes
Training on Lake Basin Management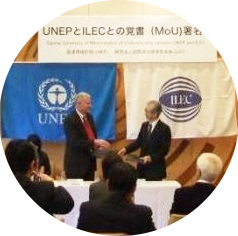 ILBM Dissemination with UN Organizations
World Lake Conference
Info
Newsletter
Venue

Guanajuato, Mexico
Guanajuato Convention Center

Dates

9-14 November, 2020

Hosts

University of Guanajuato, International Lake Environment Committee Foundation (ILEC)

Official Site

Theme

Governance, Resilience and Sustainability of Lakes for a Better Society

In association with the 17th World Lake Conference held in Ibaraki, Japan, ILEC convened an International Colloquium on October 14, 2018 to discuss the role and importance of lakes and reservoirs in the international water arena. The Colloquium comprised participants from governments, UN agencies and international organizations from around the world.<Related Article>

The following Statement is the draft output arising from discussions at the Colloquium as appropriately revised to increase appreciation and understanding of the important role of these waterbodies in the global water agenda, based on input from the ILEC Scientific Committee and the related participating organizations. PDF

Upon reviewing the draft Statement, readers are cordially invited to provide active comments and feedback on the contents and its intended goals, which will increase its value to those responsible for assessing and managing these important waterbodies for their sustainable use. Please send your comments directly to ILEC (info@ilec.or.jp)

Please refer to the TOPICS for the detail.

We would like to let you know that our website has gone through platform update and redesign on Sep. 19, 2018.

The URI of our new home page is " https://www.ilec.or.jp ".

( Previously, it was "http://www.ilec.or.jp/en/ ". There's no need to concatenate "/en/" now as the system automatically redirect you to the english site if your browser's language is not Japanese. )

If you registered our website to "Favorites" or "Bookmarks" of your browser, please update accordingly.

We appreciate your interest to our website and we will make every effort to make our website current and informative. Thank you.
What's new in our activities
Why not contribute to the preservation of the world lakes environment.
Since 1986, ILEC has been promoting rational and sound management of world lakes and their catchment areas consistent with sustainable development policies through its global partnership with UNEP and other international/national agencies. Your donation supports our activities. According to your request an advertising banner could be displayed on our web site (organization only).
SANGA