Day 4 (Nov. 3)
UNEP-ILEC Joint Session
The joint session was co-chaired by Dr. Peter Gilruth (UNEP DEWA) and Dr. Masahisa Nakamura (ILEC Scientific Committee).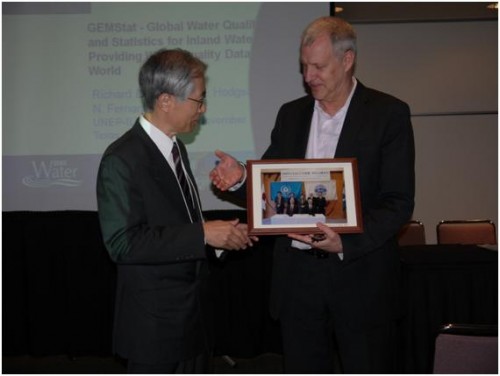 Dr. Gilruth received a photo from the UNEP-ILEC Memorandum of Understanding (MOU) signing ceremony (April 2011, Otsu, Japan) from ILEC Director General Mr. Hironori Hamanaka. They reaffirmed the continued mutual cooperation between UNEP and ILEC.
Technical Sessions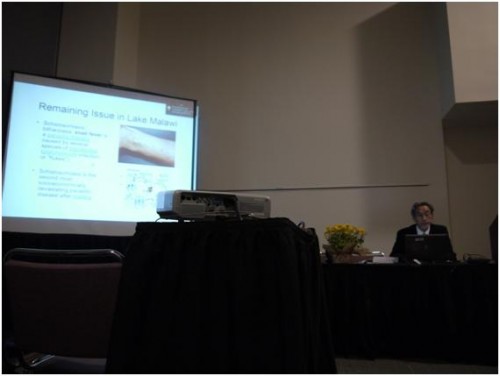 Dr. S. Matsui, Professor Emeritus of Kyoto University, Japan chaired the session on Agriculture and Water Issues.
Closing Ceremony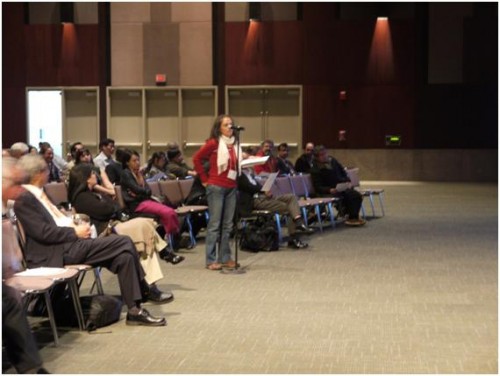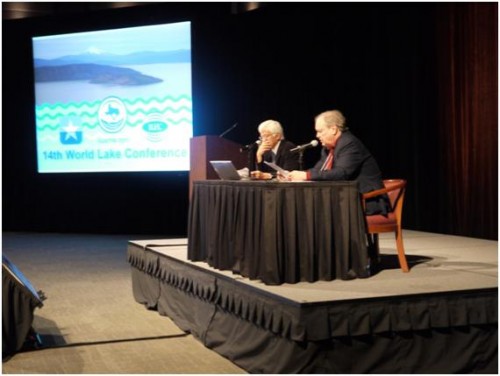 The celemony was closed with the Austin Declaration by Dr. N. Nakamura (ILEC Scientific Committee Chair) and Dr. W. Rast (ILEC Scientific Committee Vice-Chair).