日本語はこちら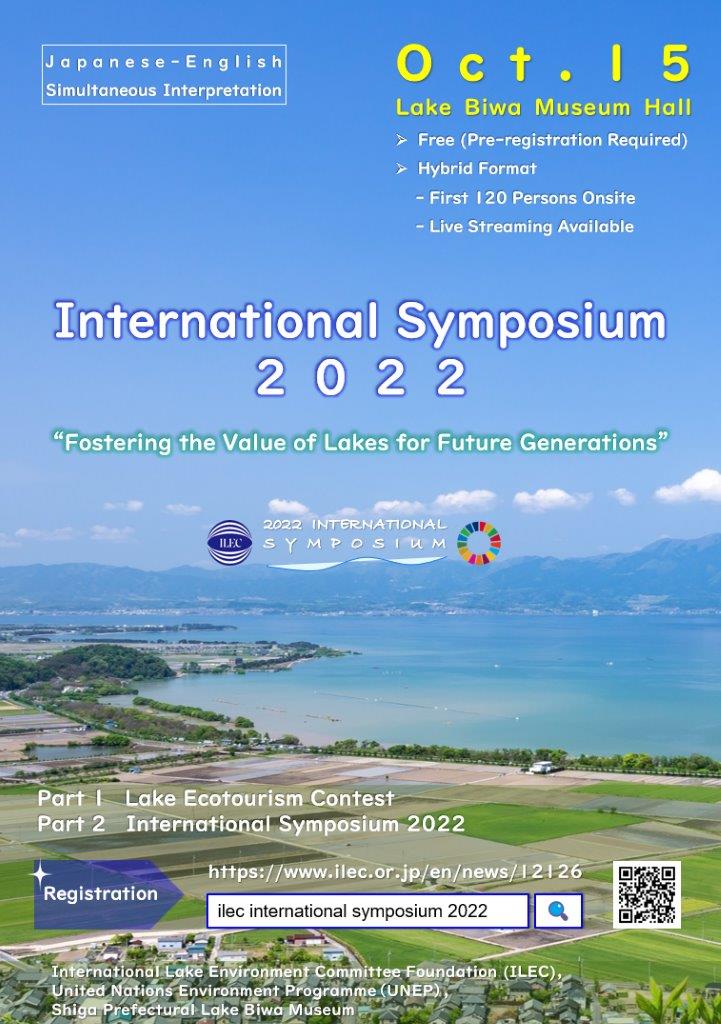 We have started organizing the ILEC International Symposium 2022 featuring ecotourism in a hybrid format (Onsite: Lake Biwa Museum Hall / Live streaming) on October 15th in the run-up to the 19th World Lake Conference at Lake Balaton, Hungary.
The symposium entitled "Fostering the Value of Lakes for Future Generations" will provide an opportunity for stakeholders including those who are not familiar with lakes to deepen their understanding of the value of lakes and their use through ecotourism as the lake cultural service.
More information and detailed programs are on the FLYER.

We will keep you updated about the symposium on this page.
Information
◎ The symposium program has been published. You can download it from here.
Supported by